Best Yard Waste Junk Removal Services in Boynton Beach, FL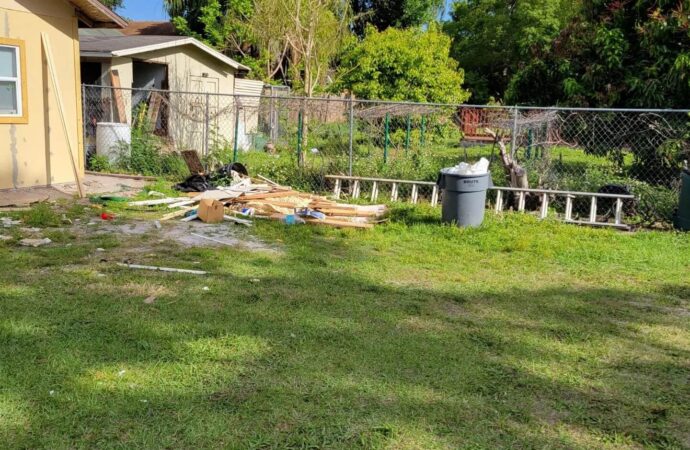 If you're too busy or don't pay attention to your yard, you can forget all the junk and garbage you have accumulated, and you will only notice all the damage once you see how much work you have to put into fixing the disaster and removing all the waste. You can make your yard more functional by getting rid of junk and trash with proper professionals who know where to move everything and how to do it. If you are careful about the clean up, you can even dispose of items you no longer use in order to make your yard more beautiful.
We understand that your yard should look beautiful and not be cluttered with junk in order to prevent bacteria or odors. Boynton Beach Junk Removal and Trash Haulers is here to help you. We will make sure that yard waste junk removal is easy, and you must know that we properly dispose of everything and recycle in the most efficient manner.
If you need us, we are here to help. We can help to put your focus on what you want and what you should do. It is important to clear your yard and put in the effort to enjoy it, so let us be there to make this a reality.
Yard waste can cause problems beyond just making your yard look messy, and it can make outdoor parties less fun if it is too large. It is important to maintain cleanliness for safety reasons and not just to invite people to your party.
After you have decided to outsource your yard rubbish removal or outdoor junk transport, it is important to find the right company. Because we have confidence in our services and how we have helped thousands, we can help you and ensure that everything goes to the best disposal or recycling location.
We are always available to help you, so let us know as soon as possible.
Think about how much yard waste you have and how much work you do. This will help you keep your yard neat and allow you to rest assured that everything will be properly disposed of while still protecting the environment.
What Can We Do for You and Your Yard?
Sometimes yard waste can be quite large. We want you to have the support you need to get rid of all your yard waste and be able to relax while this is being taken care of.
Yard debris is sometimes more important than trimming the grass or shrubbery and removing all this. A shed that is in poor condition or unusable should be removed. You should also consider other types of waste, such as regular rubbish or what you can see in your yard, by taking a quick look.
A large amount of heavy and bulky debris will result from the destruction of a garden or storage facility, including lumber, sheetrock, and plasterboard, as well as door frames and other materials.
It can be hard to dispose of the waste material without a truck. It can also be difficult to load everything.
Boynton Beach Junk Removal and Trash Haulers will help you find the best service possible for this type of waste and fulfill all your needs with this entire yard waste removal. Regardless of the amount that is involved, we will handle it for you.
Here is a list of our services you can get at Boynton Beach Junk Removal and Trash Haulers:
---
Boynton Beach Junk Removal and Trash Haulers is the top company in Palm Beach that offers the best residential and commercial junk removal services. Here's our additional services:
---