Best Trash Hauling & Removal Services in Boynton Beach, FL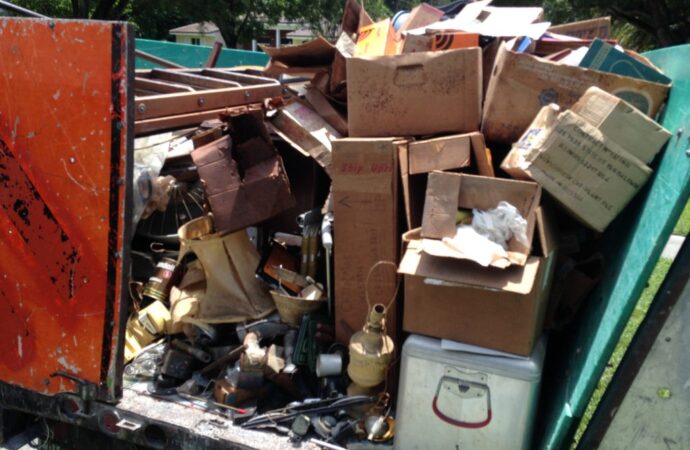 Did you know that proper trash hoarding is beneficial for you financially? Not having to dispose of your trash whenever you produce one can reduce the risk of costly expenses. As long as they're properly kept and maintained, you won't have any problems.
On the other hand, if trash and junk are improperly handled, they can be toxic, potentially endangering your family's health. Trash hauling and removal require a sheer amount of responsibility and awareness. Keeping it from afar where it won't affect your family and neighbors is one of the best parts about it.
With us in Boynton Beach Junk Removal and Trash Haulers, you can feel confident in our trash hauling and removal services. We're best known for our ability to easily haul and dispose of trash that is done in the best, safest, and most efficient way possible.
Why Choose Us?
---
We've been deemed and labeled as the best trash hauling and removal company in the state. Hundreds of residential and commercial clients bang our phones every day, asking us to help them with waste disposal and waste management.
Part of the service we perform includes:
Commercial and Residential Roll-Off Dumpster Rental Services

Junk Hauling and Removal

Debris and Demolition Removal

Rubbish and Debris Hauling and Disposal

Waste and Garbage Bulk Collection
You can trust our junk collectors and handymen in providing optimum and world-class quality waste disposal methods and processes. With the help of modern tools and equipment, you can be given the assurance that all of our services are done in the safest and most effective ways possible.
We can guarantee exemplary trash hauling and removal services at an affordable price!
Dial us nowhere in Boynton Beach Junk Removal and Trash Haulers and experience waste disposal and waste management like you've never before. You'll be amazed at our trash hauling and removal service like how thousands of our clients have.
Here is a list of our services you can get at Boynton Beach Junk Removal and Trash Haulers:
---
Boynton Beach Junk Removal and Trash Haulers is the top company in Palm Beach that offers the best residential and commercial junk removal services. Here's our additional services:
---