Best Whole House Clean Out Services in Boynton Beach, FL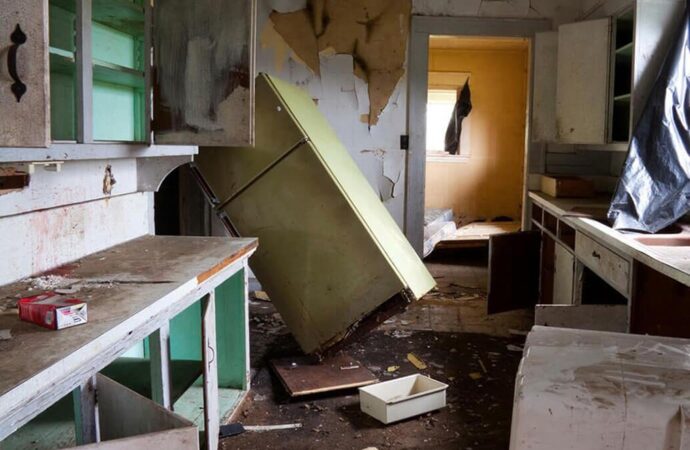 Most homeowners find it difficult to have the time to cleanse and sanitize their homes and living spaces. This results in improperly maintained, dirty, and unsanitized spaces that can either be an unsightly thing to look at or something that can endanger the health of you and your family.
At Boynton Beach Junk Removal and Trash Haulers, you can expect crisp and premium waste disposal and waste management services. We offer a whole lot of comprehensive and extensive waste management and disposal services that could ultimately be what you need for your living space.
Our Company
---
We're the company most people have trusted for more than 40 years now and we continue providing world-class quality services to our clients no matter what the situation is. We perform a large scale of services including the whole house clean out and office cleanout services, property cleanup, demolition waste removal, light demolition, roll-off dumpster rental services, bulk trash hauling, and many more!
Choose Us For Your Whole House Clean Out
---
Instead of hiring local cleaners to do the job, let us do it – we'll do it with utmost quality and we'll never disappoint or dismay you with our services! Our whole house clean-out service involves a careful look at the status of your homes and properties, as well as cleaning them and disinfecting them to ensure that the health of the people around it is at its best and healthiest!
With the help of our highly experienced, dedicated, and swift personnel and employees, you can trust us and all our services!
Boynton Beach Junk Removal and Trash Haulers can be your one-stop-shop, full-service company that can provide exceptional and exemplary services at a price you can definitely afford!
Talk to us, tell us what you need and we'll deploy the best of the best we have in our arsenal. We'll even give you a free quotation for the services you need!
Here is a list of our services you can get at Boynton Beach Junk Removal and Trash Haulers:
---
Boynton Beach Junk Removal and Trash Haulers is the top company in Palm Beach that offers the best residential and commercial junk removal services. Here's our additional services:
---