FREE Quote for Boynton Beach Junk Removal Services & More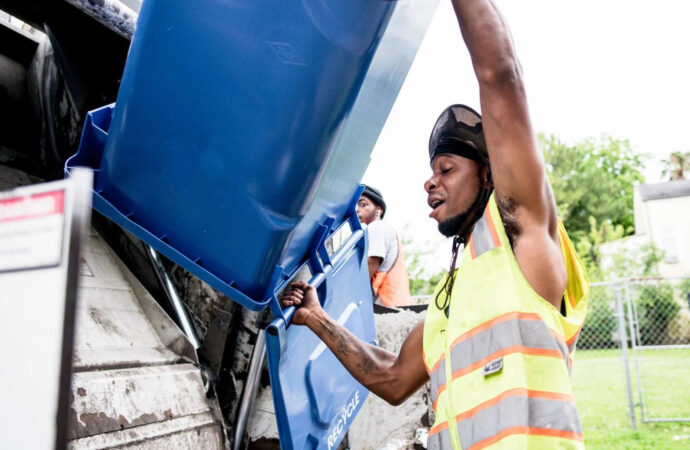 Boynton Beach Junk Removal and Trash Haulers can assist you with any junk removal needs, including business junk removal and other types of trash, like your residential junk or maybe commercial ones. We also offer cleanouts to ensure that your properties, spaces, and lands are as clean and tidy as possible, and rest assured that part of what we do is how we need to remove, organize, and sort out items in this entire process.
Our team worked hard to ensure that all your junk and trash needs are covered, whether you're a homeowner or property owner, so you can rely on us for different types of removals and have us deliver recurring services or a one-time option based on the amount of junk and how you need us to handle this entire process.
The problem with junk removal is not just how to move the items and the waste but also where to take them and make sure you're not polluting the environment in the process.
We don't rely upon landfills in our case, as this would only lead to more pollution. Instead, we concentrate on how we can use our own recycling centers or transition centers to ensure that everything is covered. You don't need to worry about how we dispose of any kind of junk, as long as it's not hazardous, since the ones that need to be handled with special equipment should be outsourced to those who are licensed for specific types of junk.
Our team truly cares about the planet and how we can help you. We will be there to support you throughout this journey and make sure you are taken care of without having to worry about any single part of this entire process.
We can help you with commercial junk removal as well as residential junk removal. Other services, such as tire and rubber junk removal, cleanouts in constructions, demolitions, and so on, can also be handled by our team.
You can call us or email us if you have any questions or need our assistance with certain items or waste. We will be there and ensure everything is covered in no time and without any issues.
If you feel stuck and need help with more than one service, we are here to help and accommodate your needs around them with different solutions at once or customize a service that fits your needs the most.
Boynton Beach Junk Removal and Trash Haulers really cares about you. Let us be the experts you need for junk removal and cleanouts, and this will make everything more affordable and comfortable.
Pricing Our Services in Boynton Beach
Because everything is different, we cannot give you a fixed price for just any type of junk removal.
We will come to your home or business, evaluate the extent of the work required and your budget, and then give you an estimate. We will also ask you if you would like a recurring or one-time service.
Get in touch with us by phone, email, or using our contact form so we can be more detailed about what you need or want, and we will make sure to deliver the solution and support.
Here is a list of our services you can get at Boynton Beach Junk Removal and Trash Haulers:
---
Boynton Beach Junk Removal and Trash Haulers is the top company in Palm Beach that offers the best residential and commercial junk removal services. Here's our additional services:
---