Best Bulk Trash Removal Services in Boynton Beach, FL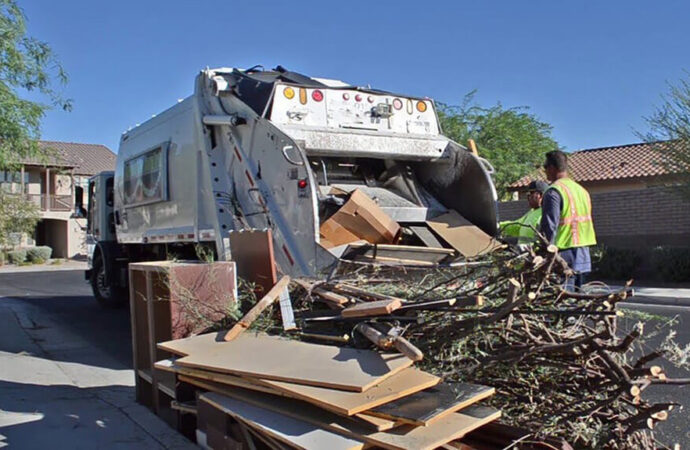 Do you just stumble upon large and overly-sized heaps of trash that don't fit your trash bins and waste containers? Are you not aware of what you can do to dispose of them? Our large and bulk trash collection and disposal services here in Boynton Beach Junk Removal and Trash Haulers are among the highest sought services we have.
 The determination we have in ensuring that all of our clients' waste, trash, junk, and garbage are remembered by them, making them love us even more!
Why We're Different
---
Other companies focus on much different stuff in their business; they might focus on improving sales by marketing or by endorsements; they might focus on how they can save with the amount they're billing their clients – and the like.
With us, however, we put our minds to our work with the goal of performing every single time our services are asked. We don't care if we make just a little profit from our services – and we don't care if we're not saving enough.
What's important for us is the fact that all of our clients achieve and obtain the cleanliness and sanitation of their properties they deserve.
Our bulk trash disposal and hauling services are targeted to get rid of whatever junk or garbage you have at home, no matter how big or bulky it is. Whether you're trying to dispose of old furniture, bathroom or kitchen appliances, and even electronic wastes – we're ready to be of assistance!
Why Choose Us?
---
If you've been looking for a company you can absolutely trust, they're just in front of you right now! Give us a call here in Boynton Beach Junk Removal and Trash Haulers and experience waste disposal and waste management services as you've never before!
Dial us and we'll send you a free estimate – don't worry about the prices of our services because we never overcharge! We'll let you experience the quality of services you deserve at a cheap rate!
Here is a list of our services you can get at Boynton Beach Junk Removal and Trash Haulers:
---
Boynton Beach Junk Removal and Trash Haulers is the top company in Palm Beach that offers the best residential and commercial junk removal services. Here's our additional services:
---