Best Electronic Waste Junk Removal in Boynton Beach, FL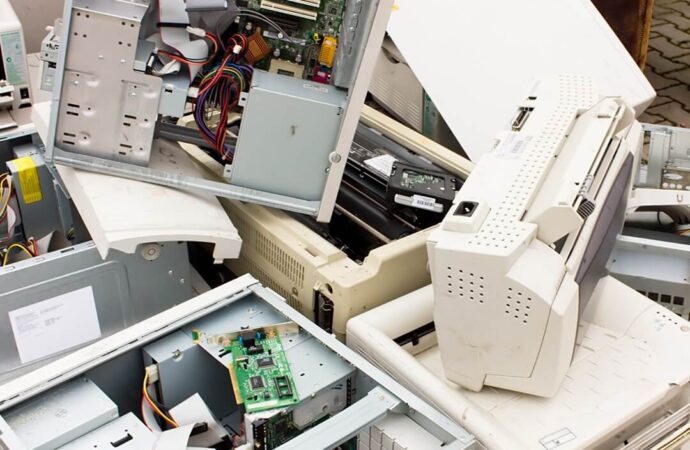 If you have difficulty finding companies to help with electronic waste junk removal, don't worry. At Boynton Beach Junk Removal and Trash Haulers, we can help you find the best way to recycle, donate, or dispose of old or damaged items. The best part is that our team will do all the heavy lifting so that each item is properly disposed and you won't have to worry about all the hard work it takes to actually move the items.
We can quickly get rid of all your electronic waste and remove all worries. We can handle multiple electronic devices as well, so don't worry about the amount of waste you have. Contact us to receive a quote within 24 hours. Our team will come to your house and evaluate the junk, the work needed to remove it, and how we can help you get through this whole process smoothly.
Our visit to give you an estimate is completely free. Once we have your estimate, we will wait for you to respond. You don't need to feel obligated. We work hard to ensure you are fully informed and that you can take the time to consider it, so don't take our estimate as a wait for us to close the deal. Instead, it is completely free, and you can have our help later on or let us know if you don't need us without hesitation.
We Are the Top Company in the City
Do you need someone to take care of your electronic waste? Look no further. You might be wondering how we can manage the entire process and ensure you get the most out of your time. That is what we are here for, and we will go over a simple yet crucial explanation.
Our focus is on how we dispose of waste. We can take multiple items, and our team will always strive to make the disposal as eco-friendly and efficient as possible.
You can contact us to have all electronics removed, which include computers, televisions, monitors, printers, phones, wires, and all types of electronics you could add to the list and keep showing every day.
You can ask us about the cost of this service and keep in mind that we care about your budget. We are the right choice, so you don't need to be worried about it. We will make a deal for you, and all our junk removal services are fair.
When you decide to request a quote, this is part of what we consider for the final price:
The volume of work determines the price. There is a minimum fee for smaller jobs. Based on our visit, we will determine the cost around the amount of waste removed, more or less.

We use upfront quotes. We provide upfront quotes so that you don't have to worry about unexpected costs.

Get a cost estimate for free and tell us what electronics you would like us to get rid if you have any specific requests, we may increase the price a bit or even lower it.
We will work with you to reduce this estimate. However, we remind you that we recycle or donate items when possible. Additionally, we can help you with tax deductions depending on how receipts for donations have helped you.
Contact us to have our team work with you. If you need immediate assistance or are in an emergency, we will gladly assist with your request.
Here is a list of our services you can get at Boynton Beach Junk Removal and Trash Haulers:
---
Boynton Beach Junk Removal and Trash Haulers is the top company in Palm Beach that offers the best residential and commercial junk removal services. Here's our additional services:
---