Best Construction Debris Cleanups in Boynton Beach, FL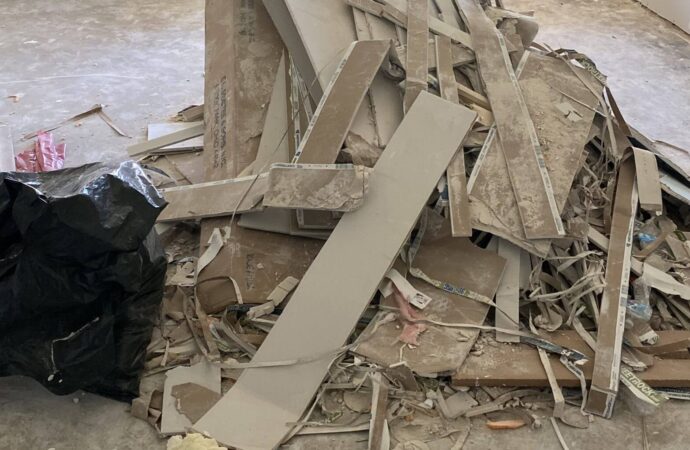 Clearing up construction debris can be difficult for contractors due to the time it takes and how they often need additional equipment for it. It is because of all the lifting, loading, and collection required to ensure that the waste goes to the most appropriate places as well, making everything harder than it should be. When you think about the places for disposal, we don't mean the usual landfills that pollute the environment. Contractors know that construction debris cleanups can be one of the most difficult parts of the job due to how they must care about two things: 1) disposing of the debris properly, and 2) making sure no significant damages are done to the environment in the process as well.
Our team at Boynton Beach Junk Removal and Trash Haulers is here to help you. We can provide all the support that you need and make sure the entire cleanup is easy and even based on recurring services.
We understand that it can be hard to move construction debris and other junk if you don't have the right equipment. We will supply all equipment and personnel required to complete your project. If you choose to handle everything yourself, you'll need to pay extra for fuel and mileage and work around the heavy lifting and everything it entails. This could also cause delays and make things more complicated than they should be.
Contractors are often confronted with construction debris every day. To make matters more complicated, they have to remove construction debris and find a place to dispose of it properly, as mentioned earlier. We want to let you know that we are available to assist you.
Most small residential projects can be completed within days. Larger projects may take weeks or months to complete. These projects need to be cleaned up regularly and disposed of as soon as possible. We can help you with that and ensure this recurring cleanup isn't an issue but just another step you don't have to worry about.
We want to make sure you don't leave any debris, trash, or other litter around construction sites when you have our team here to offer all the support you need.
You Don't Need to Consider Debris a Problem
A well-planned process will reduce construction debris and make cleanup easier so you can finish your project or dispose of it properly. We encourage you to work with us because we make it easy and enjoyable.
Subcontractors and contractors forget how important dumpsters and bins are as storage options for waste and materials. They won't be forgotten by us, and we will bring as many as you require. You only pay for what you use, not the entire bin or dumpster, when you may not even end up filling half of it.
It is cheaper to plan how you will dispose of the debris and to have multiple crews do it. We can help you plan your day and make sure you have everything you need.
Contact Our Team
Boynton Beach Junk Removal and Trash Haulers offers a safe, efficient, and environmentally-friendly disposal service that takes away the hassle of the disposal and transportation of construction debris after you finish the project, and the best part is that all waste goes to the right centers and areas, and even if you need us while you continue the construction, we will be there.
Contact us today to receive a complimentary estimate, and our team will work with you for either one-time services or recurring ones.
Here is a list of our services you can get at Boynton Beach Junk Removal and Trash Haulers:
---
Boynton Beach Junk Removal and Trash Haulers is the top company in Palm Beach that offers the best residential and commercial junk removal services. Here's our additional services:
---