Best Tire & Rubber Junk Removal Services in Boynton Beach, FL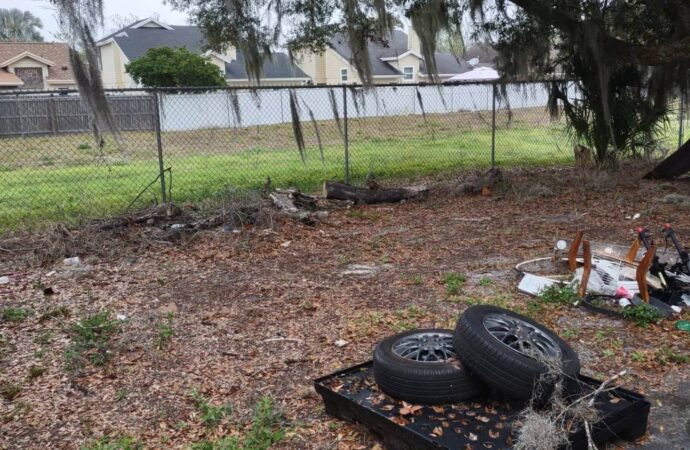 Rubber and tires are not eco-friendly. If you have to dispose of them, you should be careful and know the right steps to make sure the chemicals won't affect the planet or you in this entire process. Our team at Boynton Beach Junk Removal and Trash Haulers can help you remove tire & rubber junk removal, regardless of how large it is or the specific amount you have for us in your space.
We are experts in salvaging rubber materials and can help you with the entire process of tire and rubber junk removal, so it doesn't turn out to be a hassle due to how you need to handle the items properly.
You can be sure that we will look after these valuable items while also taking care of the environment.
It's smart to hire experts such as us. It is easy to forget all about the trash disposal, and we will still keep you updated on this process.
The team will help you complete the task correctly and even offer recurring pickups and removals based on how you need to work with these elements and items.
Contact us for more information about how to get rid of rubber tires or other junk. We're happy to provide all of our support for you and the environment. We even offer some suggestions on how to do this in your city and property.
Don't Toss Tires or Rubber Anywhere You Can
It can be difficult to get rid of common household items like tires and rubber. To properly dispose of chemicals, you will need the proper tools and equipment.
Many cities have tire and rubber recycling programs. Many homeowners find themselves in tough situations when their tires are too worn or damaged to be recycled, and the programs do not cover their areas or how they need to dispose of the items.
Some of these programs don't accept them all the time as a result and make everything more difficult. We can take any type of tire or rubber in bad condition and dispose of it, so stop struggling with this.
The best part about working with us is that more than 72% of the material will be recycled. Tires and rubber should not be left unattended in the trash or next to your sidewalk.
You can also be assured that the rubber and tires will be disposed of in an environmentally-friendly manner, so they do not end up in a landfill. 
Get a Free Estimate from Our Team in Boynton Beach
We can help you with any tire or rubber problem that may be affecting your daily life.
You don't have to haul your junk away yourself to make it go away. We will help you move and lift all your junk, and rest assured we know how to dispose of rubber in no time and with minimal waste.
Let's be responsible for the proper handling of rubber and tires, so we can continue our eco-friendly mission.
Contact us to get more information. We are happy to provide a free estimate and take the time to help you think it through. We won't pressure you into hiring us because we have given you an estimate.
We are here to help you and make sure everything goes smoothly.
Here is a list of our services you can get at Boynton Beach Junk Removal and Trash Haulers:
---
Boynton Beach Junk Removal and Trash Haulers is the top company in Palm Beach that offers the best residential and commercial junk removal services. Here's our additional services:
---