Best Curbside Junk Pickup Services in Boynton Beach, FL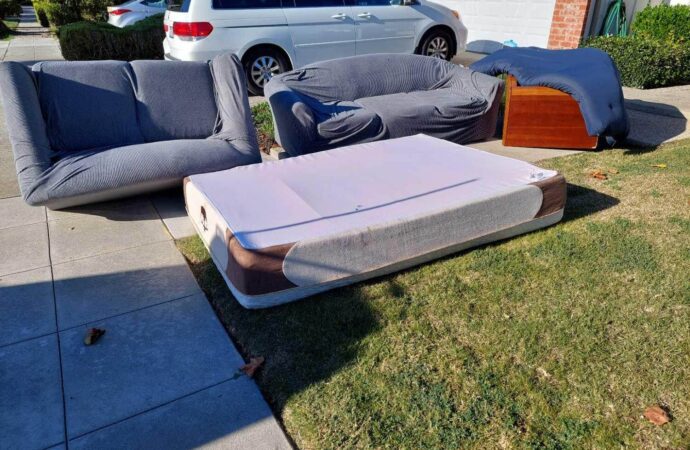 People with busy lives may not have the time or ability to take out their junk or help the truck or municipal service haul it away since we know it can be quite time-consuming or annoying always be there for the truck to pick up the trash or have to pay attention to specific days. It is frustrating to miss the pickup. If you feel this, you can place your junk at the curb, driveway, or garage, and our team will be there for you. There is no need to be concerned about municipal services not picking up your junk either. Our team at the Boynton Beach Junk Removal and Trash Haulers curbside junk pickup service can handle everything for you, as our team provides all the support you need for this.
This will lower the cost of junk removal. The junk can be placed on the curb, and you won't have to be always there. If it isn't hazardous, we will pick it up. We will provide you with a custom estimate to meet your needs and ensure you know how this will work for your junk and all the removal.
You have the option to choose the date and time that suits you best. You can either have the loader taken on an ongoing or regular basis service or work around a simple one-time pickup, depending on your needs.
Before they arrive, our team will contact you. The team will quickly remove all personal belongings from your home or office and then concentrate on junk and how it can be recycled or disposed of.
Placing junk curbside will help you save both time and money. You will save money on your bill by paying a lower rate for the service—logically—while you can invest your minutes and hours in other activities and tasks.
We Care About the Environment
We care about how we dispose of everything, recycle, and even donate items we help you remove and aren't going to be used any longer.
While we remove junk from your property, we make sure that everything we do is eco-friendly. We help you to get rid of junk and make sure it is recycled at local recycling centers.
Our team is committed to keeping junk materials from landfills. We will help you locate the best place to recycle your junk and also provide proper disposal.
Reselling and recycling can help reduce our carbon footprint. Donating items of value is also a great idea.
This collaboration will make the world a better place and save you taxes on certain junk items, like appliances or electronic devices that still work.
Our licensed team can manage large and small junk-removal projects. Our insurance covers all damages, so you don't need to worry about accidents.
We are always ready to help you with junk removal. We offer fast, efficient junk removal services and are always ready to assist you. We can send our trucks and crew to your house immediately.
Get a free estimate or junk removal, no matter how small. This curbside service can be used in any part of Boynton Beach or nearby cities. The estimate is free and comes with no obligations. We are available to assist you with one-time pickups or recurring services. This allows you to concentrate on your comfort and what junk you want to get rid of.
Here is a list of our services you can get at Boynton Beach Junk Removal and Trash Haulers:
---
Boynton Beach Junk Removal and Trash Haulers is the top company in Palm Beach that offers the best residential and commercial junk removal services. Here's our additional services:
---