Best Demolition Waste Removal Services in Boynton Beach, FL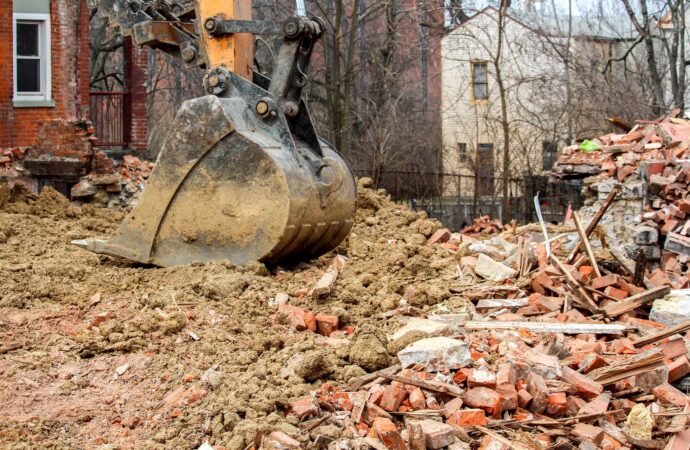 Among other construction projects and services, demolition is the most impactful for cleaners and junk removal experts. Because of its nature of breaking down and demolishing small, medium, and large buildings and establishments, demolition waste removal is considered to be one of the most dangerous tasks of all.
With our demolition waste removal service here in Boynton Beach Junk Removal and Trash Haulers, you can expect to receive world-class quality waste disposal services even while you're on a budget!
Our Company
---
We're the company most people love in terms of waste disposal and waste management services. Because of the expertise our servicemen, junk collector, and construction experts have, we can guarantee safe, reliable, and secure demolition waste removal.
Apart from that, we also are able to perform a wide array of waste disposal and waste management services including trash and junk hauling and removal, rubbish and debris removal, roll-off dumpster rental services, construction, renovation, and demolition removal, light demolition, trash out services, and many more!
Why Choose Us?
---
If you try comparing the services we perform from other companies in the industry, you can easily and immediately tell the differences apart. The resources, materials, and equipment we utilize are high grade, specialized, and have better quality as we've invested in them through our decades of service.
Should you be in dire need of a demolition waste removal, you can freely reach us through our hotlines and contact numbers – we'll be more than happy and willing to accommodate your requests in the best, most efficient, and fastest times possible.
Boynton Beach Junk Removal and Trash Haulers can be your friendly neighborhood waste and junk collections experts even if you're on a budget. You might be surprised with the cost you'll have with us.
The best part about that is we never overcharge! Whatever you see on the estimate that we'll give you for free will be what you'll only have to pay!
Here is a list of our services you can get at Boynton Beach Junk Removal and Trash Haulers:
---
Boynton Beach Junk Removal and Trash Haulers is the top company in Palm Beach that offers the best residential and commercial junk removal services. Here's our additional services:
---