Best 30 Cubic Yard Dumpster Containers in Boynton Beach, FL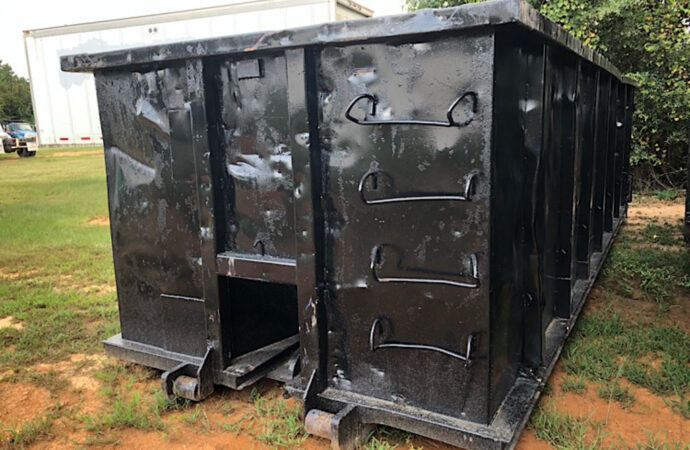 Roll-off dumpsters are large metal boxes with wheels that facilitate the transport and allow you to open the top so that debris can be disposed of easily and conveniently. It is essential to decide how you will manage all the debris in advance before you undertake a demolition or renovation project. There are a few options you can consider, one of them is transporting all the debris to a landfill on your own, but it is not cost-effective either. Renting a dumpster is a viable, time-saving, and affordable option.
We know that projects come in a wide range of forms. Additional dumpers and other custom solutions may also be used to keep track of your production. If you need just some extra space, that's okay too, just call us and we'll see how we can help.
30 Cubics Yards is about right
---
Our top 30 Cubic Yard Dumpster rentals are suitable for smaller construction sites and major renovation ventures or new developments. These spacious dumpsters are six feet high, twenty-two feet long yet hold enough debris for about 15 loads for a pick-up truck.
The dumpster of this size can accommodate anything from massive maintenance and industrial development to roadside construction work. The 30 Cubic Yard Dumpster is often used for move-outs of buildings in property management. The 30-yard dumpster is ideal for the job if you're starting a new home repair, building demolition, big home cleaning, or commercial cleaning.
What you can expect to pay
---
The amount of money you spend on renting a dumpster in Boynton Beach depends on multiple variables. The size of the dumpster is a major concern that could affect your rental fees. Smaller dumpsters are cheaper than bigger ones.
Also impacting the fee would be the length of time you intend to hold the dumpster from Boynton Beach Junk Removal and Trash Haulers. The more time you hold that dumpster, the more you can expect to pay.
Another concern that could affect your overall costs is services. Many enterprises include services such as dumpster drop-off and pick-up costs. Nonetheless, there are several firms that bill all of these services. That means that you have to be cautious and ask about any unrevealed payments.
With hazardous material, you would eventually have to face higher prices when disposing of such compounds. For example, whether you want to add tires or related equipment to the dumpster, you might expect to pay a little more.
I'm going to need more than one dumpster hauled in Boynton Beach over a period of 1 or 2 days.
---
Yeah, we can certainly accommodate fast-paced jobs in Boynton Beach that require many roll-off dumpster hauls within a short time period. Renovation projects usually require heavy machinery. To make this accommodation for you we'll need more time than usual. If you are putting together a plan for a demolition project, then please give us a week's notice to make sure that we can meet your needs. Give us a call today and one of our friendly consultants will gladly assist you.
Here is a list of our services you can get at Boynton Beach Junk Removal and Trash Haulers:
---
Boynton Beach Junk Removal and Trash Haulers is the top company in Palm Beach that offers the best residential and commercial junk removal services. Here's our additional services:
---