Best Carpet Junk Removal Services in Boynton Beach, FL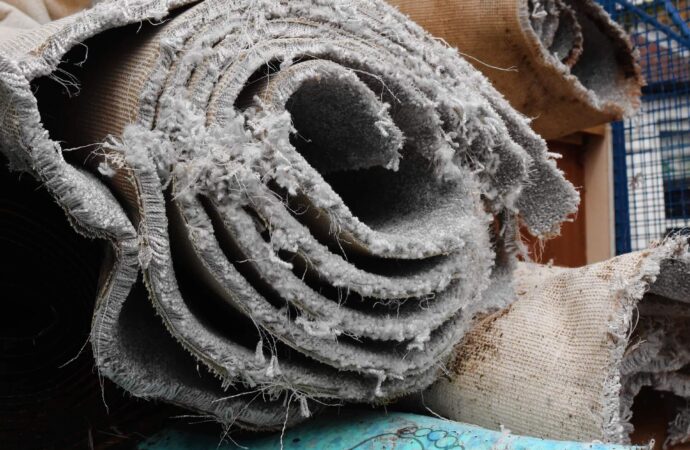 If you are having trouble finding a local junk hauler who will not only remove your carpet but also help you with the entire process, you will have to spend some time in this process. Many junk removal companies focus only on the actual act of moving the carpet onto the truck. This is fair as this is the real part of junk removal, but people should also learn that people need more than someone charging them for this simple task—when you have the right equipment. At Boynton Beach Junk Removal and Trash Haulers, we understand the difficulties involved in this process and can help to make it easier. We offer assistance in the following areas:
Take out and fix any nails or other parts that are holding the carpet down to the floor. This will make it easier for you to get rid of your carpet junk before we arrive to roll the item.

We can remove carpet covering thousands of square feet from your property or home.

We can help you dispose of multiple carpets if necessary.

If you need, we will load the truck, take care of junk removal, then we'll move your carpets to the best facilities and centers and make sure you don't have to lift a finger in this entire process.
We will take out your carpet and dispose of it for you. Based on the information we have gathered, we can use one or more trucks to remove carpets.
It is essential to remove old carpets before installing hardwood floors or if they are quite damaged to the point of looking ugly and even bringing the possibility that they cause accidents. 
Your trash company might not accept carpets that are in poor condition or in large quantities. It might be difficult for them to collect all items due to the layout of their truck. We are different because we address all of your concerns and solve all of your problems.
Boynton Beach Junk Removal and Trash Haulers makes it easy for your carpet junk removal needs. We can help you with this and many other tasks to ensure everything gets to the right place. Your carpets will be donated to charity or the best disposal centers.
How The Removal Looks Like
Most carpets require that you remove small planks and wood tack strips. This is how carpets are usually installed, and we are quite knowledgeable about their removal.
These wood pieces can be used to lay new carpets. However, you must remove them correctly in order to prevent damage to your floors.
If you need us, we can help. We will locate the nails and remove them with a hammer. All pieces will be collected for future use and proper disposal.
Our team is available to answer any questions. Depending on the amount of carpet junk that you need to be removed, there will be an additional cost.
The rest of the work will be done in the same manner as we have estimated carpet removal. Nearly all carpet types can be recycled, with some exceptions.
We provide excellent service and will ensure that you are satisfied with our staff and all of your needs.
Contact us today to get all the help and support you need in disposing of your items and have access to a completely free estimate.
Here is a list of our services you can get at Boynton Beach Junk Removal and Trash Haulers:
---
Boynton Beach Junk Removal and Trash Haulers is the top company in Palm Beach that offers the best residential and commercial junk removal services. Here's our additional services:
---