Best Hoarders Junk Removal Services in Boynton Beach, FL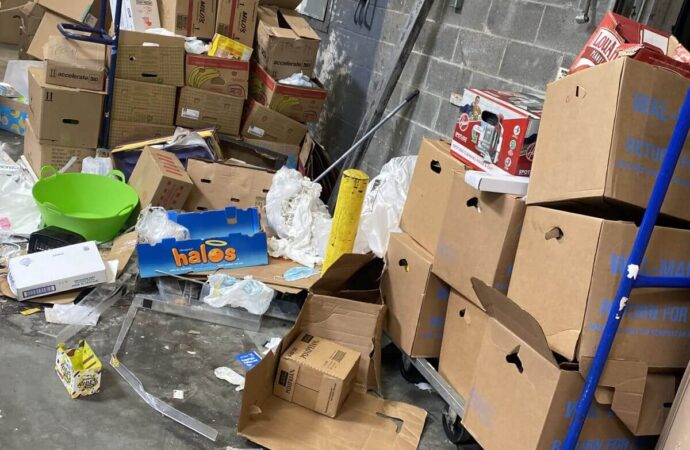 Hoarders can be from anywhere and appear after common consumption; emotional attachment to objects or having difficulty deciding what is most important is more like the usual problem in how they just grow. This is normal because we sometimes cannot control what we keep or what we don't, and what is important to remember or realize at some point is that we cannot bury ourselves in items and material belongings. As we know that hoarders can be difficult to deal with, we don't intend to judge them. We want to help you deal with hoarder junk removal when you decide to make a better life for yourself and your property. Boynton Junk Removal and Trash Haulers is here to help. We will be there with you throughout the process.
While hoarding is often associated with the inability to control consumption, which leads to a lot of buying and purchasing over time, it's not the only reason for all this accumulation. It is more about the quality and efficiency of the items and how they are viewed by the hoarder, as well as how they value them.
Some items don't need to be kept. Make space by clearing out all clutter and be honest about what you should be keeping or not. You can be honest about your needs, what you want to keep and what you need to let go.
This doesn't mean that you have to throw away all of your junk or even consider everything junk to begin with. Before you toss it, sort and unpack everything, this will allow you to identify the items that are most useful for your space. It can be difficult to decide what items should go where and which should stay where, but we are here to make it simpler and support you.
It is crucial to decide what items should go and which items can be donated as well.
How We Help with All Your Items
Boynton Beach Junk Removal and Trash Haulers offers safe and affordable hoarders junk removal services. We help junk lovers get rid of unnecessary items and share what they have.
We provide junk removal services that are both effective and friendly to the environment. 92% of the junk we remove is either recycled or donated to charities. All junk, including appliances and clothes, will be removed from your home, and we will help you with the entire process.
It is a pleasure to partner with homeowners and other junk removers. You can be sure that everything will go according to plan, and if you have a business or other property, we will still be there for you.
We are available in minutes. Our highly-trained crews will professionally remove your items.
We also focus on how items hoarded are donated or recycled elsewhere. You will also get many other benefits by hiring us. This is also a testament to our commitment to eco-friendliness in junk removal.
All estimates are free and customized based on the amount of junk or other items that we will remove during our junk removal service for hoarders.
You can rest assured that the estimate we give before any project or service begins is free and without obligation and that we will provide you with all the support you need during this removal process.
Here is a list of our services you can get at Boynton Beach Junk Removal and Trash Haulers:
---
Boynton Beach Junk Removal and Trash Haulers is the top company in Palm Beach that offers the best residential and commercial junk removal services. Here's our additional services:
---