Best Property Clean Outs & Services in Boynton Beach, FL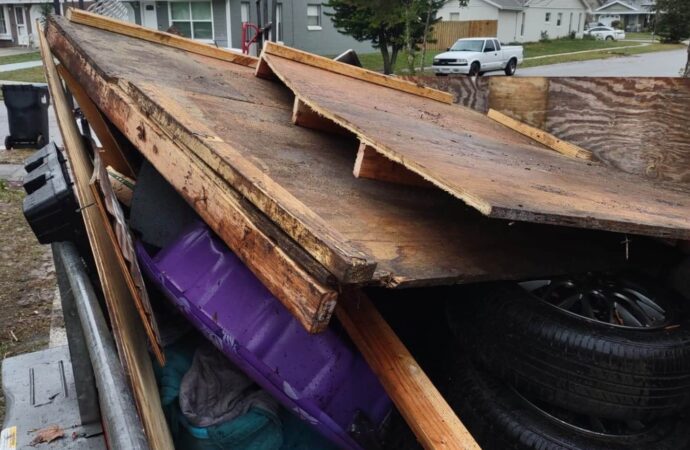 Property clean outs can be a tedious task, regardless of what anyone might tell you and how big or small the space is. You will need to spend a lot of time organizing, sorting out, and properly removing everything so you can then decide what will be removed or not and how you will dispose of the items you have at hand. Our team can make it easier to clean your property and get it done in no time. Give us a call to get the support you need as we work with all property owners in Boynton Beach to handle the full disposal and removal of junk and trash.
Boynton Beach Junk Removal and Trash Haulers is a qualified and professional team that will quickly and efficiently clean your entire home. Our crew offers high-quality property cleanup in Florida, especially in the city. We can also help you with other areas and locations if you are nearby, and we will be more than happy to make this entire process quite easy and relaxing for you as you don't have to lift a finger.
These resources will assist you in making informed decisions about cleaning your home. We can also help you with the complete cleanup and service so that you don't have too much to do.
When you hire us, you will have our team working on more than just your regular problems for removal, and instead, we will be here for:
The complete removal and disposal of all kitchenware, furniture, and appliances from your property or home to make it tidy and clean. We make sure everything is organized and disposed of in the correct places.

Although it may seem obvious, there are two types of property clean outs. The first type is for residents who move into a new house or renovate their entire home. The second type is for property cleaning that is specific to the property and your goals.
Although property cleaning is often referred to as "estate cleaning" or more misunderstood for it, it refers to any process whereby a homeowner, relative, or another person takes all their assets out of their home in order to sell, liquidate, or divide them among their heirs.
We want you to be able to complete the job in record time. Our entire team will support you throughout the process so that the cleanup is smooth, and what we will do for you is work around the process of removing items that you don't need or want anymore or make sure you get the help to remove any type of junk and have the entire place decluttered.
Property Services Near you
Are you fed up with a messy home, office, or business? We can assist with complex tasks such as property cleaning and making sure that you get the best out of your investment and time.
We can take out junk from your commercial or residential properties. We can remove junk from both individual and group homes. All junk is recycled or transported directly to the appropriate transition centers. 
We are fully responsible and will help you and the planet while we perform this service.
We can clean up your property and get it ready to be leased. We can take away junk, furniture, or other items that tenants have left behind.
Get in touch with us today to find out more about our services. We can also handle all your clean outs quickly so that you can get everything done.
Here is a list of our services you can get at Boynton Beach Junk Removal and Trash Haulers:
---
Boynton Beach Junk Removal and Trash Haulers is the top company in Palm Beach that offers the best residential and commercial junk removal services. Here's our additional services:
---