Best Office Clean Outs & Services in Boynton Beach, FL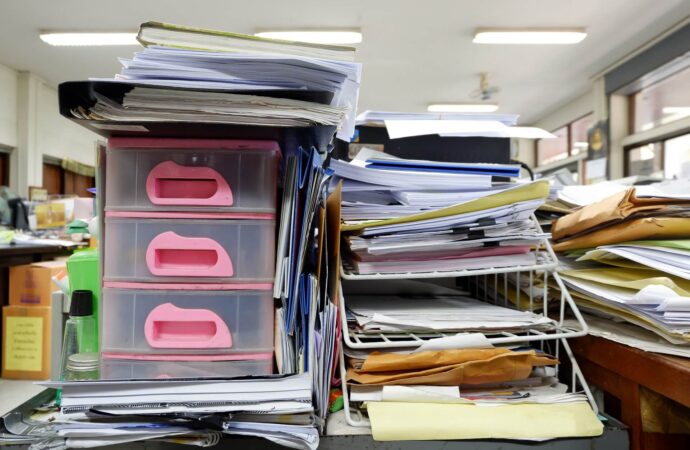 Our reliable and professional team will quickly load your office furniture and appliances and dispose of everything considered junk in your office. This will allow you to finish the office clean outs, make new arrangements, or simply get rid of all the junk you have been collecting. We handle office clean outs quite easily and quickly for you and make sure everything is in order.
In case you wonder, we will make sure junk and unused items do not become a problem for your office. All items will be safely and quickly removed so that they can either be donated, recycled, or disposed of. 
All junk will be taken away quickly. Boynton Beach Junk Removal and Trash Haulers prides itself on its commitment to recycling. We want to be there to help you with all your cleaning needs for your office and make sure that, in the process, disposal is done properly.
All office furniture can be recycled when we clean out an office and work around assessing them to determine what can be done. We pride ourselves on our ability to recycle more than 80% of the items we remove. 
We focus on getting all items to recycling centers and transition centers while ignoring landfills. This allows us to concentrate on what you actually need and still help the planet so there is no pollution contributed by our services.
Depending on the condition of the item and its potential use, some items can be donated. 
What Our Team Does for You in Boynton Beach
Our company provides a professional service to clear out your office of all non-hazardous material. We'll take out all junk and clean up the office so that you can keep only what you need.
We provide top-quality services in the city and the surrounding areas.
Many commercial customers request that we accept items like:
Cubicles.

Copiers & computers.

Printers.

Appliances.

All furniture that is old or damaged.

The list goes on.
How do you get our team to cooperate with you in providing this service? It takes only a phone call or an email to get in touch with us or fill out our contact form for more information.
You can contact us via our contact page, and make sure to give us as much information as possible. We will visit you at your convenience and offer you a customized quote tailored to your office and needs. It is simple to do everything with us.
You can have work done the same day or schedule an appointment to fit your busy schedule. Your office doesn't have to be closed. 
We can clean your office in record time based on how much junk or difficulty it is. We will also do our best not to disturb your daily activities.
You can either call our friendly staff to schedule an appointment or go online. We will arrive on time to take away any junk or other items. We will take out all junk and paper in your office so that it can be used by new employees or sold.
Rest assured, the estimate we give you is based on your budget, available funds, and the work required for this office clean out. We can also provide estimates that are flexible to accommodate additional days or requests that occur on the same day.
Here is a list of our services you can get at Boynton Beach Junk Removal and Trash Haulers:
---
Boynton Beach Junk Removal and Trash Haulers is the top company in Palm Beach that offers the best residential and commercial junk removal services. Here's our additional services:
---