Best Appliance Junk Removal Services in Boynton Beach, FL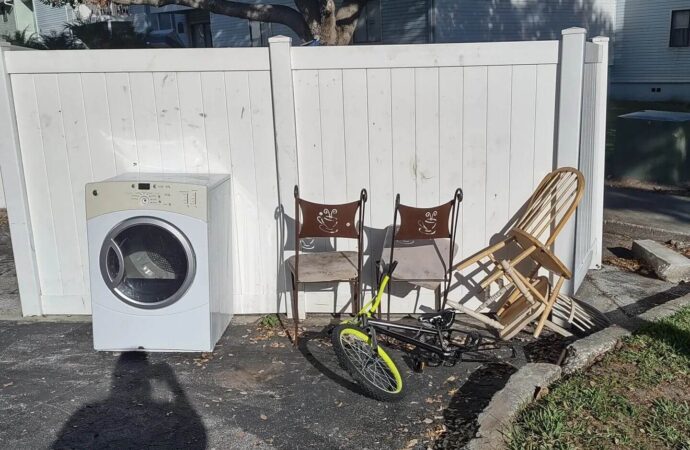 Are old appliances causing damage to your home and collecting dust, or maybe they are starting to be a nuisance due to their current conditions and how you want new ones? Appliances like stoves, refrigerators, and washers are difficult to move because of their large sizes and difficulty in finding a suitable place to dispose of them. Removing the items you have won't be an easy task, making it even more of a challenge when you go over the entire idea of appliance removal. You also have to consider all the labor involved in moving and lifting them. It is not only difficult to move large appliances, but it also involves the hassle of choosing the right vehicle. Our team at Boynton Beach Junk Removal and Trash Haulers can lend you a hand or two and a full team of members to help you with the issues.
Our appliance junk removal team offers a safe, efficient, and environmentally-friendly service that will make everything easier and will allow you to remove all your items without any delay. This service takes out the hassle of trying to take apart and pick up old appliances.
We will move your appliances to the correct place. If they are in good shape, we can donate them as well and help those who need them the most.
To arrange for us to manage the whole process, you can either call us or email us. Our insured appliance removal team is available to assist you at any time.
Our entire team will contact you at least 15 minutes prior to arriving. They will give you a free estimate based on the amount of junk and items we need to handle. If you are satisfied with the price, you can hire us immediately or call us later to discuss the details of your project.
Junk removal trucks can pick up and haul off your junk quickly. We also offer recurring services that will pick up other items and appliances. We don't charge any hidden fees, and we can finish the job quickly, so you don't need to move appliances or other items yourself or wait for our team.
How Our Entire Appliance Removal Service Works
Appliance removal simply refers to the process of having appliances taken out of your home or other property. The appliances will be taken to transition centers where they can either be disposed of or given to someone who is able to use them.
Many homeowners are aware that appliance removal can easily be performed by themselves. However, it is not easy to move large appliances with one person or even two in most cases, especially if they are not physically well to handle the process. This leads to many regrettable decisions. Even if you have more than one person, the job requires the right equipment, such as a truck and a furniture dolly.
Our team is here to help you and guarantee proper removal without making this a full hassle without any needs.
First, we will remove any junk appliances from your house, apartment, or workplace. Next, we'll load the truck and ensure everything is in its best condition.
Contact us today for more information on our service or to find out how we can help make your life easier and ensure everything goes to the best centers and facilities.
Here is a list of our services you can get at Boynton Beach Junk Removal and Trash Haulers:
---
Boynton Beach Junk Removal and Trash Haulers is the top company in Palm Beach that offers the best residential and commercial junk removal services. Here's our additional services:
---